Origin and evolution of the towers of Gipuzkoa
Very little especific knowledge survives on the origin of the Towers, on the epoch of their building, if we can refer in such terms to an activity that was born linked to elements which were purely logical in the social and economic evolution, in the articulation of the territory itself and of the social structures of those that inhabited it.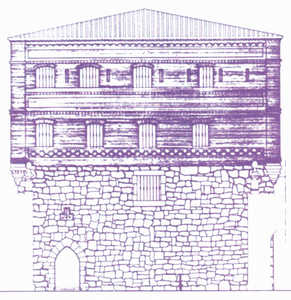 Loiola Tower. Main view. © Diputación Foral de Gipuzkoa. Servicio de Patrimonio Histórico Artístico.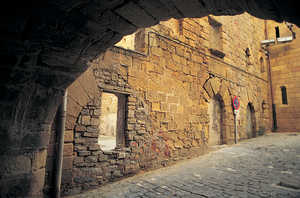 Olano and Zarautz Towers (Getaria). © José Luis Galiana
But what is clear is that we can talk about an epoch in the history of Gipuzkoa that would be that of the Towers as protagonists, as material nuclei of history. Let me explain myself. Between aproximately 1350 and 1550, the history of the territory of Gipuzkoa can not be understood without acknowledging the history of the Towers. Just the opposite, there is no historical event in civil, military, urban or rural life in the Province that is not impregnated (if not staged) by those whom we discover to be the owners of the Towers. From that standpoint, we can talk about an epoch that will be dominated from the vantage point of the rural or urban tower, granary or warehouse of the lineage, it depends on the case; an epoch also naturally dominated by the conflicts and more or less harmonic relationships among the owners of the towers. Thus, we will learn about an epoch from its most representative material element.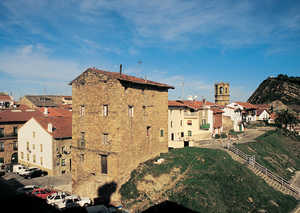 Aldamar Tower (Getaria). © José Luis Galiana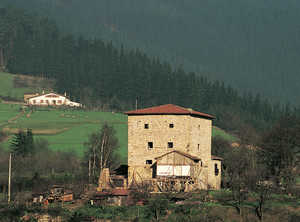 Zumeltzegi Tower, of Count of Oñati (Oñati). © José Luis Galiana
In any case, independently from architectural and purely aesthetic aspects, the Towers of Gipuzkoa represent, in their origin and evolution, different situations, depending on Che rural or urban background that surrounds them. We will study each of them separately.